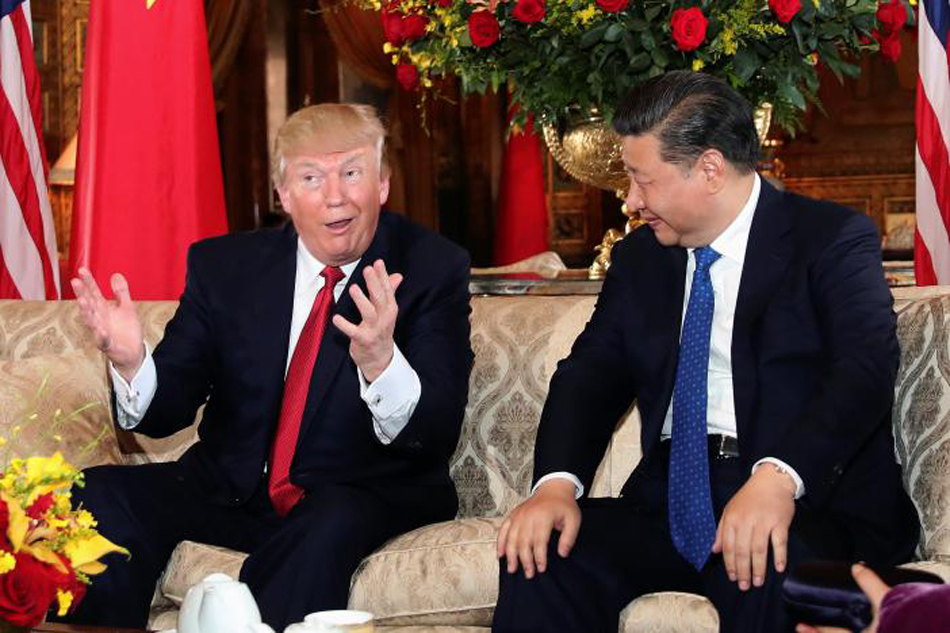 President Donald Trump and Chinese President Xi Jinping will likely not meet before a critical trade deadline, dampening hopes of a deal to end a almost yearlong tariff dispute between the United States and China.
US President Donald Trump told reporters on Thursday that no meeting has yet been scheduled with Chinese President Xi Jinping, according to a White House pool report.
As the March 1st deadline for ending a trade standoff between the U.S. and China looms, negotiations between the two countries are taking a serious turn even as top United States negotiators head to China next week to usher in the next phase of the negotiation process.
The remarks confirmed comments from administration officials who said the two men were unlikely to meet before the deadline, dampening hopes of a quick trade pact and sparking a drop in U.S. stock markets. Trump is scheduled to meet the North Korean leader Kim Jong Un in Vietnam during a denuclearization summit and then he expected that he could schedule his meeting with Xi on the same trip.
Trump has repeatedly denigrated past presidents' efforts to deal with China.
The S&P 500 Index tumbled to its low of the day, down 1.6 percent in its biggest drop in more than a month.
Canada's main stock index posted a triple-digit decline in late-morning trading as the Toronto market was hit by broad-based weakness and USA markets sank into the red.
Treasury bond yields dropped, while the benchmark 10-year yield slid 4 basis points to a low of 2.66%.
Unless American and Chinese negotiators come to a new agreement, the USA is expected to raise import taxes from 10 per cent to 25 per cent for USD200 billion in Chinese goods. "They're making a mistake because they need to be prepared", he said. China denies the accusations.
Last week, Trump and Chinese officials had expressed optimism during the second round of talks in Washington about chances of striking a bargain but they released few details about progress in their talks.
Both Trump and his top trade negotiator, Robert Lighthizer, have confirmed March 2 as the deadline and clearly stated that there would be no extension of the timeline. "China's representatives and I are trying to do a complete deal, leaving NOTHING unresolved on the table".
Four unnamed sources tell CNBC that the tariffs are likely to remain at their 10 percent level.
Lighthizer said last week that tariffs had not been a subject of the talks.