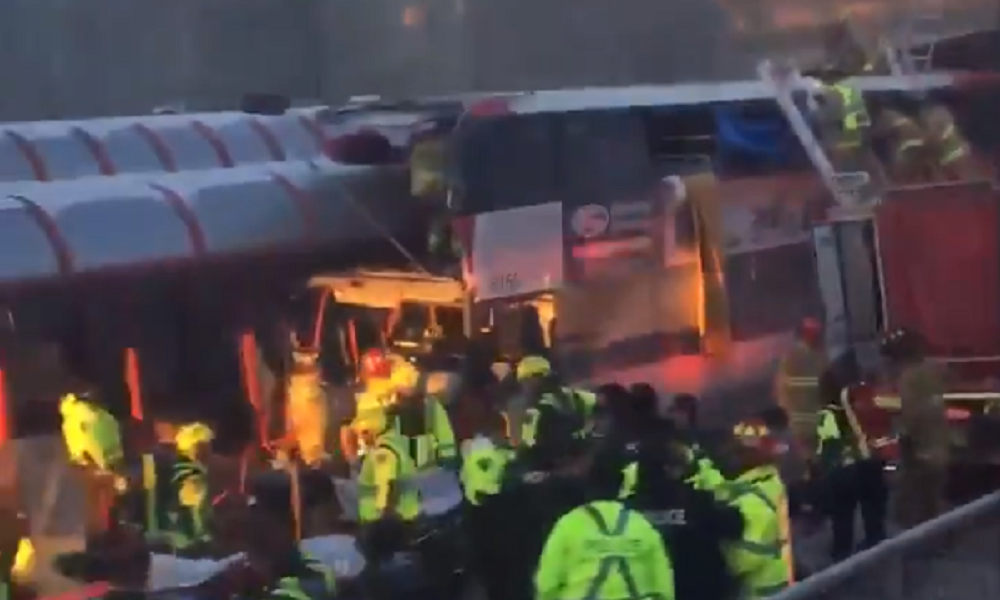 Ottawa Police say that the accident took place at 3:50 p.m.at Westboro Station.
The local police reported that at least three people died after a bus crashed into a bus shelter at Westboro Station in Ottawa. "Thank you to the first responders who rushed to help - we're monitoring the situation closely".
"We're taking every necessary step to establish all of the facts and will co-operate fully with any investigation", said John Manconi, the general manager of Ottawa's transit service, OC Transpo.
Watson also said that 23 people were injured in the collision, some very seriously, and taken to hospital. Bordeleau said new information has surfaced to challenge that account, but did not provide further details.
He says the bus was at or near its full capacity of 90 passengers at when it slammed into a bus shelter on Friday afternoon, and police will have to interview everyone on board at the time.
The Ottawa Hospital's trauma centre said it had received nine patients "in critical condition" from the collision.
Graham said police will be flying drones today to take aerial shots and they hope to clear the scene, and the accompanying roadblocks, by the end of the day.
The crash is the second involving an Ottawa transit bus in recent years.
"Based on the way it looked, if there was anybody at the front of the bus at the top … I can't see how they would've been able to get away from that", he said. The third had been standing on the station platform, Watson said. "I think everyone on my bus felt the same, and then the whole way home no one was speaking".
Politicians, including Prime Minister Justin Trudeau and Ontario Premier Doug Ford, issued public messages of condolence and support.
"Please keep victims, witnesses, families and our awesome first responders in your thoughts".