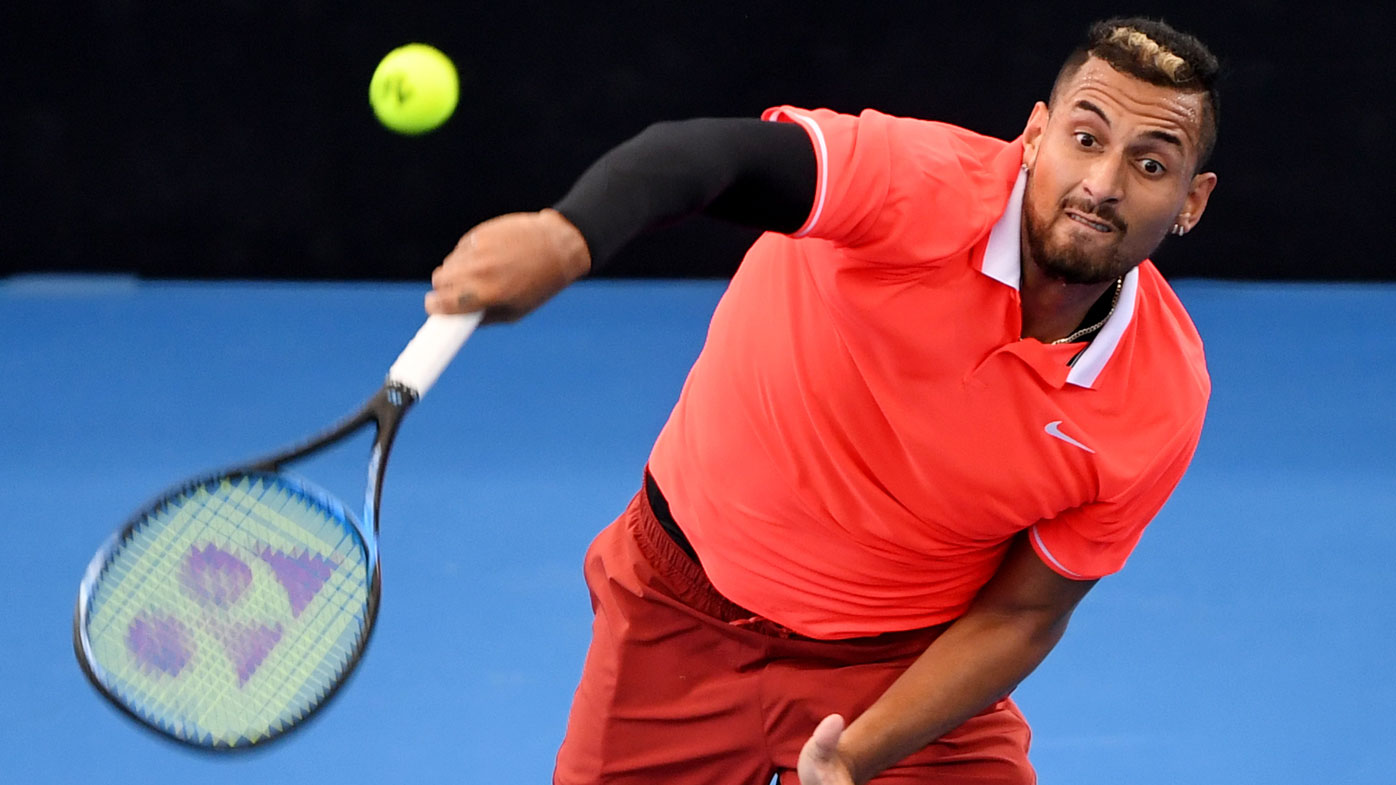 The Kooyong Classic, the exhibition tournament prior to the Australian Open, took place today at the Kooyong Stadium in Melbourne.
Bernard Tomic's weird tweener ace to end his match with Nick Kyrgios overshadowed his best form in five years, Australian tennis legend Paul McNamee says. It did not come as a surprise when controversy erupted in the match - right on the very last point.
The Australian's ranking is up to No. 85 in the world just ahead of his home Slam, while Kyrgios has dipped down to No. 51. He then broke in the seventh game of the second set to give himself the advantage.
A few seconds passed before confused onlookers - including Kyrgios, broadcasters and the chair umpire - cottoned on; the ball landed well in bounds and Tomic, approaching the net with arms aloft, had planned it.
Tomic continued to bamboozle Kyrgios with off-pace shots and continually drew unforced errors as the match wrapped up in around an hour.
Kyrgios did not seem rattled by the point and laughed it off.
"It's good to play a competitive match, it's the best way to acclimatise", he said.
"He won a title previous year and it looks like he is carrying a bit of momentum, which is good to see". "Nick and I have played so many times at practice, we know exactly what the other is going to do ― it's a little bit like cheating", the 83rd-ranked Tomic joked.
They could have run head first into tennis titans Roger Federer, Rafael Nadal or Novak Djokovic, the superstar trio back as the top three seeds for the first time since 2015.
"It's looking good for Australia, we have a lot of players, all playing with different style, but looking strong".
Nadal opens his bid for an 18th major title against Australian wildcard playoff victor James Duckworth.
Until then, Tomic had dominated the contest on his way to a comprehensive 6-3, 6-4 win.
The Australian Open will begin on January 14.