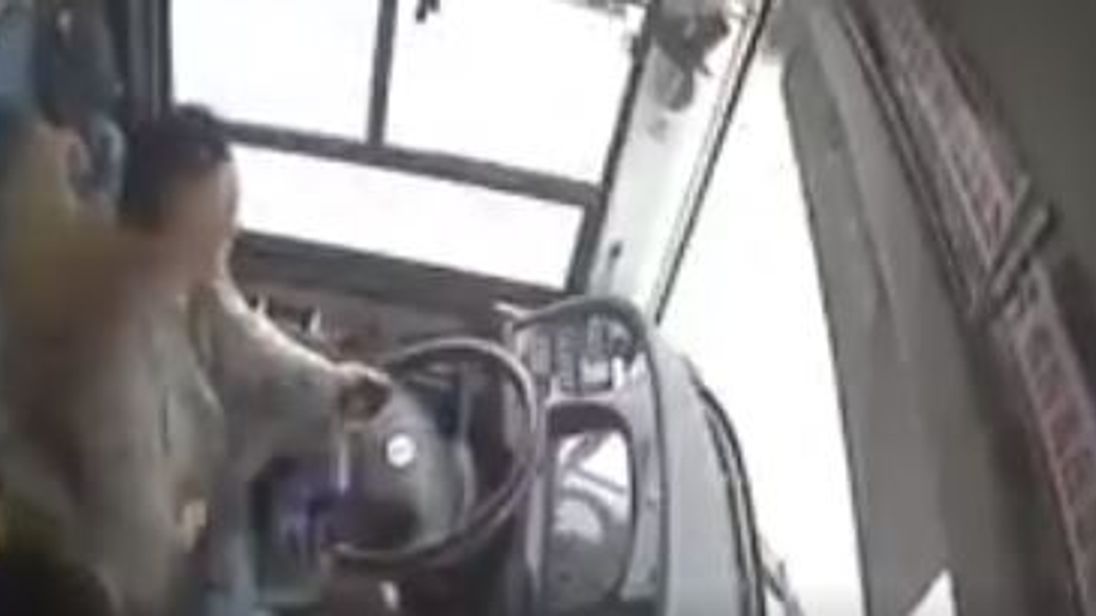 China's state-run media released footage recovered from a CCTV camera present on the bus.
All those onboard are presumed dead. This made the woman angry, so she advanced to the front of the bus and began yelling at him.
The authorities said they reached their conclusion after studying more than 2,300 hours of surveillance recordings, 220 dashcam video clips, and interviewed the drivers and passengers of 160 vehicles around the site before and after the incident.
As she continued to assault him, the driver swerved into oncoming traffic and hit a vehicle before breaking through the crash barrier and plunging into the Yangtze River, the longest river in Asia. The driver turned his head back several times arguing. She went to hit the driver, who was identified as Ran, with her phone, police said. The driver's right hand came off the steering wheel during the altercation, which led to the steering wheel turning sharply to the left, the report said.
Shocking footage has emerged of the moments before a bus plunged 60 metres off a bridge in China on Sunday, showing a passenger fighting with the driver.
Rescue workers and boats on the site where a public bus plunged into the Yangtze River after colliding with a auto in Chongqing, China on Oct 28, 2018. The wreck was pulled out of the river on Wednesday night by a floating crane.
The Wanzhou police statement said the behaviour of both the driver and the passenger seriously endangered public safety and violated the law.
The official Xinhua News Agency said 13 bodies have been retrieved from the river and two others remain missing.