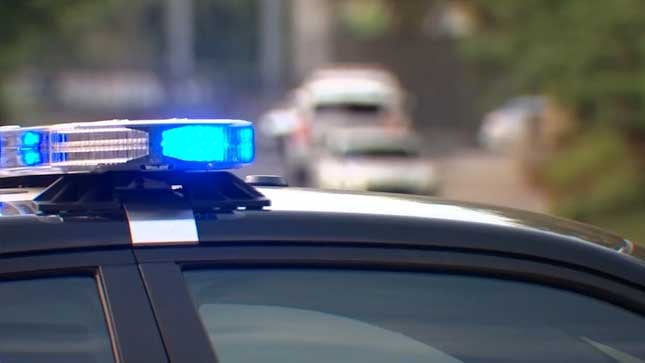 The 5-foot-11,198-pound linebacker played in 38 games for the Ducks over the last three seasons.
Former Oregon defensive player Fotu Leiato II was found dead hours after a single auto accident in Eugene, Ore., on Friday morning. Police officers responded to the report and found a deceased person, who was identified at Leiato.
After sunrise, a woman walking near the area noticed a hand poking out of the brush. Investigators determined Leiato had been a passenger in the vehicle.
Authorities said Leiato was in his friend's vehicle when it crashed and rolled over into some brush on the side of the road.
Police say the Kia sedan driven by 22-year-old Pedro Chavarin crashed at 2:30 a.m. Friday. He was taken to a hospital and cited for DUI.
'Heart and prayers are with the Leiato family right now as well as the Oregon Football Family after hearing of the loss of Fotu Leiato.
The 21-year-old was arrested in late April on charges of theft, criminal trespassing and criminal mischief. He had three sacks in the spring game and was expected to contend for a starting outside linebacker job this coming season. He also was charged in January for misdemeanor trespassing.
Leiato was dismissed from the OR football program in late May after two arrests earlier in the year.